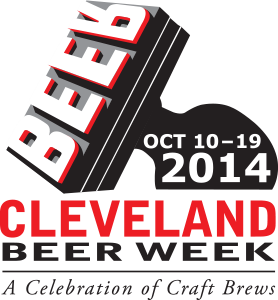 Cleveland Beer Week is nearly here, and with over 350 events scattered all over the greater Cleveland area, picking an event can be enough to give you a hangover. And while most people know about the flagship events like Brewzilla and Culture Yourself, the smaller events can be some of the most rewarding, if you know what to look for.
THE BAD FLIRT
A few years back, I dragged some coworkers to a Cleveland Beer Week event at a bar near our office. The location was one we had been to a few times for happy hour, with a nice craft beer selection. When we arrived, there was only one other person on the paying side of the bar, a heavyset fellow working his best Hahn Solo lines on the bartender. We sat and asked her what was going on for the 21st Amendment Brewing event. 'He is here' she said, pointing to the man she was working to be polite to. I approached him and asked if there were specials beers on draft or some activity. He stated simply 'no'; he was the beer rep who sold 21st Amendment to bars. 'You should really should try the Hell or High Watermelon Wheat' he offered. Now October is not the best weather for that beer, but we all ordered one, despite all having tried it before. There were no special or rare beers, no glassware giveaways, or bottle sales, contests, games or even swag that night. Just us and a beer rep. And I was a tad embarrassed, having taken people Beer Week virgins to what I thought would be an organized tapping on par with other small Cleveland Beer Week events I had attended. This was in fact, no 'event' at all.
Since that night, I have attended dozens more Cleveland Beer Week events, over many years. And I have learned a few things to look for to make certain that the craft beer dinners, tastings, food pairings, or old-school arcade video game parties, make for killer times with the people and beers of the craft beer community, in some of the superlative locations in greater Cleveland.
So what do I look for to make the most of Cleveland Beer Week? Three basic criteria help me decide where to spend my limited.
LOCATION, LOCATION, LOCATION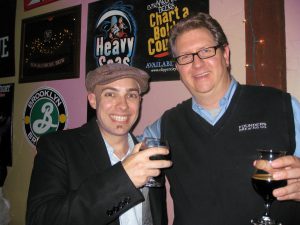 Live where you want, real estate investment is a speculative scam. It did give us this three word cliche to emphasize what should be an important, but often overlooked element of Beer Week events. Have you been meaning to check out BottleHouse Brewing Company (2050 Lee Road
Cleveland Heights 44118)? Their first ever barrel aged beer, BBA Double Chocolate Hazelnut Stout is being released to the public on Oct 10th. You can even meet the distiller and sample the bourbon that aged in the barrels before the stout did. Even if you don't make it to The BottleHouse, make your Cleveland Beer Week events an opportunity to explorer new spots. The first time I went to wonderful yet unassuming Mike's Bar and Grille in Berea, was for a Founders Brewing event. From Annunciation Greek Church to The Tilted Kilt, Cleveland Beer Week has locations for every proclivity, and there are certainly some hidden gems, just waiting—with beer at the ready—to be discovered by you.
THE BEER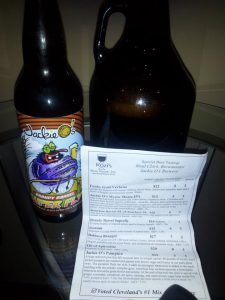 Sure, this seems so obvious, beer for beer week, most people would have listed it first. With amazing beer on tap all over the city each night however, there can be trouble in taking a reductionist view, and focusing solely on the draft list brewery, as the only reason to pick an event. Incredible food pairings prepared by skilled chefs, concerts, costume contests, educational events, vintage flights letting you see how a Brooklyn Black Ops or Schneider Aventinus cellar, all of these are possibilites as part of a beer week experience. But the beer is important too.
Perhaps you love hoppy beers and want to try something different. Wine Spot (2271 Lee Road Cleveland Heights 44118) is hosting a not only a nice lineup of Green Flash beers, but two employees from the brewery to tell you all about what you are trying. The best advise on beer is to make certain the event as a whole, beyond say that one adjunct tweaked variant you really want to try, is appealing. Kegs get lost in shipping or get killed while you were look for parking. Then again, sometimes surprise beers show up that never made the marketing materials. Cleveland Beer Week is that more enjoyable when I look for events whose theme or whole lineup of beers appeals, rather than the ones that are merely people queued up for a small sample of the beer of the moment.
THE PEOPLE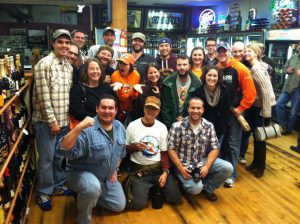 In the end, these events are a gathering of people. A city's week long beer party is an opportunity to meet up with old friends, and to make new ones. Smaller events are great for the latter because you often have an opportunity to interact directly with the folks that help make Cleveland such a great beer city. Beer industry people are a marvelous lot. To put up with everyone from the guy demanding a particular InBev adjunct lager when none is to be had, to the geek/hoarder at full on Beanie-Baby-Mom levels of tickers addiction, losing it when bartenders have the audacity to continue serving customers before climbing a ladder to take down the listing of a kicked keg. Brewers, the "beer guy" at grocery stores and wine shops, bartenders, cooks, chocolatiers, distributors, and beer nerds all can be found making the rounds during the cities celebration of all things craft beer.
Maybe your pals don't even like craft beer, or your husband would rather sip wine. Even if it wasn't also a Portside tap takeover, who wouldn't want to go to a DJ'd pig roast at Luxe? Certainly the small events provide ample opportunity to turn craft beer agnostics to fanatics. But even if all your friends remain unconvinced and unconverted, the experiences trying new brews and the friends you make will be more than worth the occasional disparaging remarks about "bitter hops" or "the taste of dark beer". There are people I've met at CBW events that became close friends. If you can stand for hours in a sketchy tavern, humanity packed like Pringles, and still get along with the person next to you, it says a lot about how you might get along in better circumstances.
The location, beers and most importantly people are at the heart of what make great Cleveland Beer Week events. And almost no event is bad, save maybe one.
THE WORST EVENT
Is the one you didn't attend? Nah, it's the one where you pull a Michael Phelps. With Lyft and Uber as well as traditional cabs swarming many major entertainment districts throughout the city, you've got a lot of easy options to get home. A knocked up friend who "just wants to get out" is also good. However you get to and fro be smart, and always plan for that rare, wonderful moment when the bar about to start the event tapping a 12% ABV barrel-aged stout tells the brewer that they, "don't have anything smaller than pint glasses". Cheers!