Willoughby Brewing Hazy Days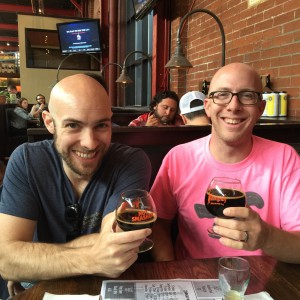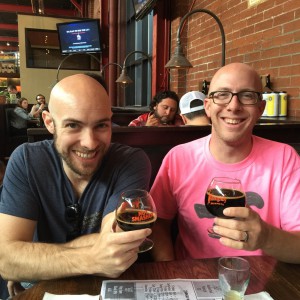 Willoughby Brewing Company was founded in 1997 and has recently garnered modest national attention. Much of that buzz has come in praise of their excellent Peanut Butter Cup Porter, a beer that sounds like what it tastes like and World Beer Cup gold medal winner in 2014. But brewmaster Rick Seibt has proven he can do more than make Clevelanders try a porter not named Edmond. With tasty, hop-forward brews such as Moonshadow and Cosmic, both American IPAs, hop fans are not left out of the Willoughby deliciousness. With that thought in mind, word that Willoughby was offering the chance to buy a 4-pack of a hoppy wheat beer in addition to the Nutsmasher allotment, made attending the most recent release of their amp'd up Peanut Butter Cup Porter a must.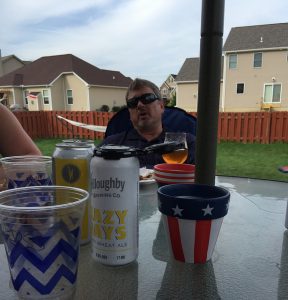 THE BEER
This is the first canned beer we have sampled from Willoughby. Cracking the tab brings white bubbles up and a hugely fragrant, tropical hop aroma with tangerines, pineapple and lemon. The beer looks slightly cloudy with a pale orange color and potent white head. After that huge aroma, the first sip is a surprise; there is less wheat flavor, and a sweetness from the malt and a hint of that hefeweizen banana. The mouthfeel is thicker than an IPA from the wheat, which is quite pleasant. Hazy Days finishes like it started, with a big floral and citrus hop explosion and any hint of wheat is quieted by the hops. Very much an American take on wheat ale, this is certainly the hoppiest wheat ale we have had the pleasure of tasting. While it may not be a spot on imitator of the style, this is a beer with high drinkability, and a killer brew to have a four pack of on a warm night.
TASTING NOTES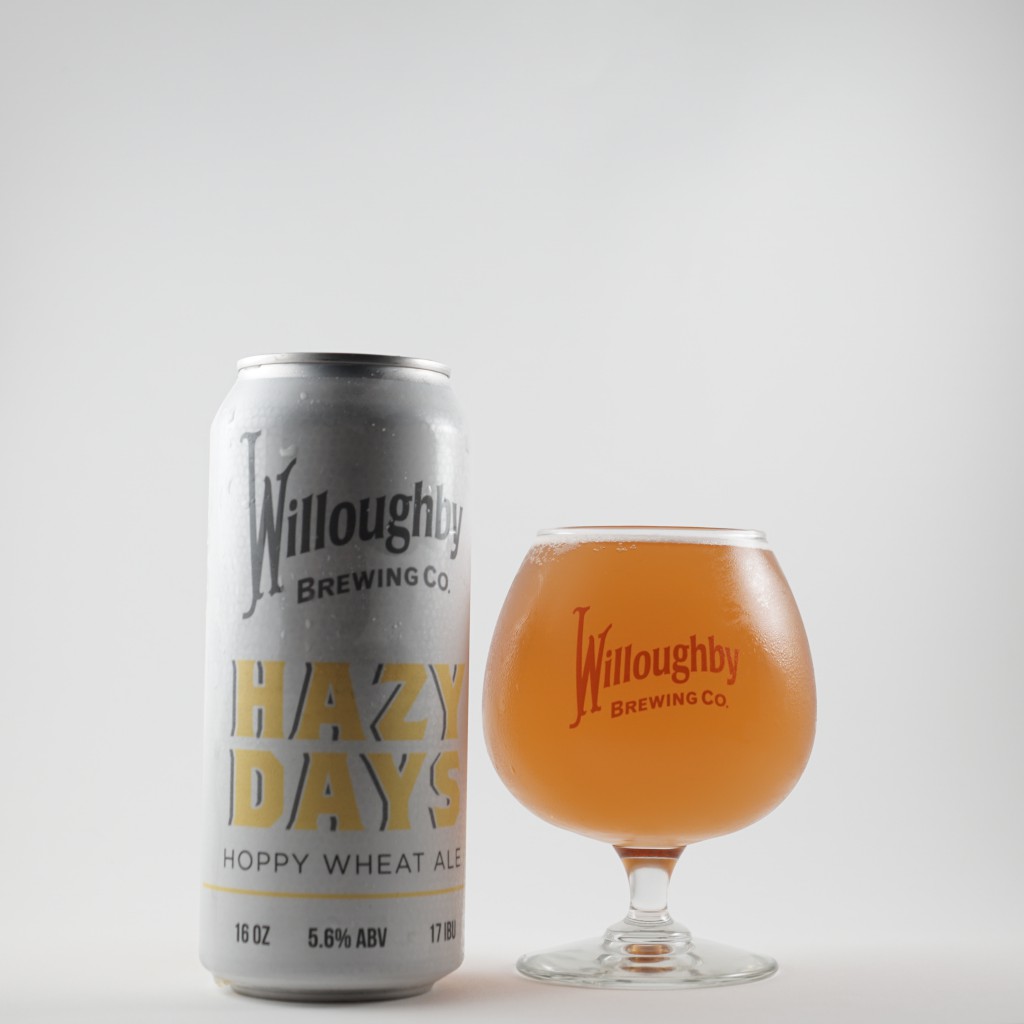 CONCLUSION
Summertime brings heat, and where we drink, humidity. There is no question you are going to need refreshment. While there was a time in recent history when US beer lovers struggled finding a rewarding canned beer appropriate for beaches or classical music under the stars, better days are upon us. While cans of Hazy Days were released at the June '15 there is word that these soon will be seen at First Energy Stadium for Cleveland Browns games this year, and hopefully more readily available in local markets.
Drink this delicious hop blast as fresh as possible. The flavors will reward your impatience, but like summer, they wont last.
8.5/10